Foggy Vision is Not Your Fault
While there are some health conditions that can be prevented, others are simply inevitable as we grow older. Cataracts are one such condition. In fact, cataracts affect one in every six people over age 40 and 50% of Americans over age 80 have cataracts.
A cataract occurs when the normally clear lens inside of your eye becomes cloudy due to a build-up of natural proteins in your eye. This is a gradual process: as the cataract grows in size and opacity, your lens becomes less effective in focusing light on the back of your eye (retina). Without proper focusing, your vision becomes cloudy, foggy, hazy and even dull-colored or yellowed.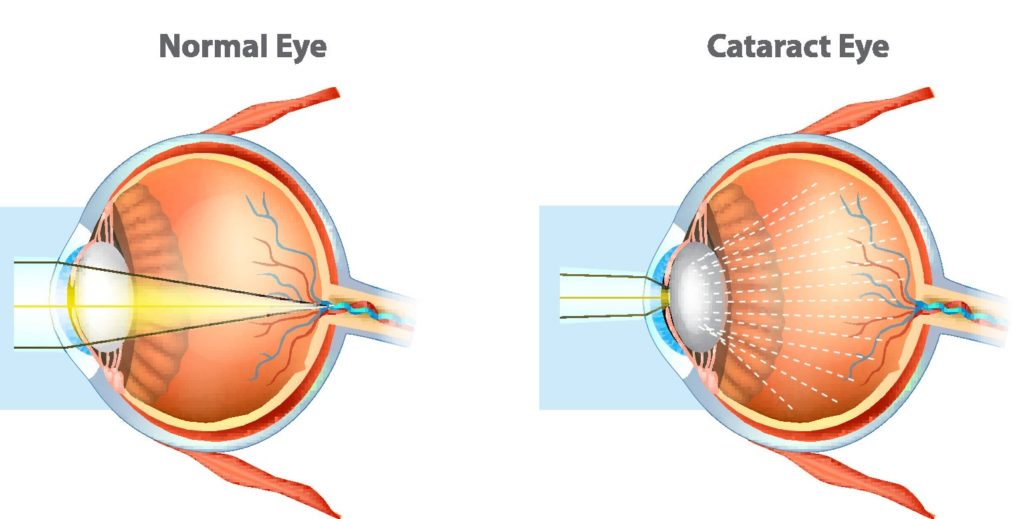 Even though you did nothing to cause cataracts, this is not a condition to ignore forever. When this condition begins to affect your life and your daily activities, it will be time to seek treatment. Besides making it difficult to interact with friends and family, participate in social activities and hobbies and even relax to enjoy a television program, cataracts can eventually lead to blindness if not treated.
Dr. Mariano has performed thousands of cataract surgeries, helping patients restore clarity and color to their lives. You deserve to have the same type of visual freedom. Having cataract surgery in Grand Rapids or Hibbing at Bonner Eye Clinic could be the best decision you've ever made.
We'd Love to Tell You More About Cataract Surgery
We invite you to schedule a cataract consultation today to find out if you have cataracts, explain treatment options, answer your questions and show you why so many people trust our team to improve their vision.