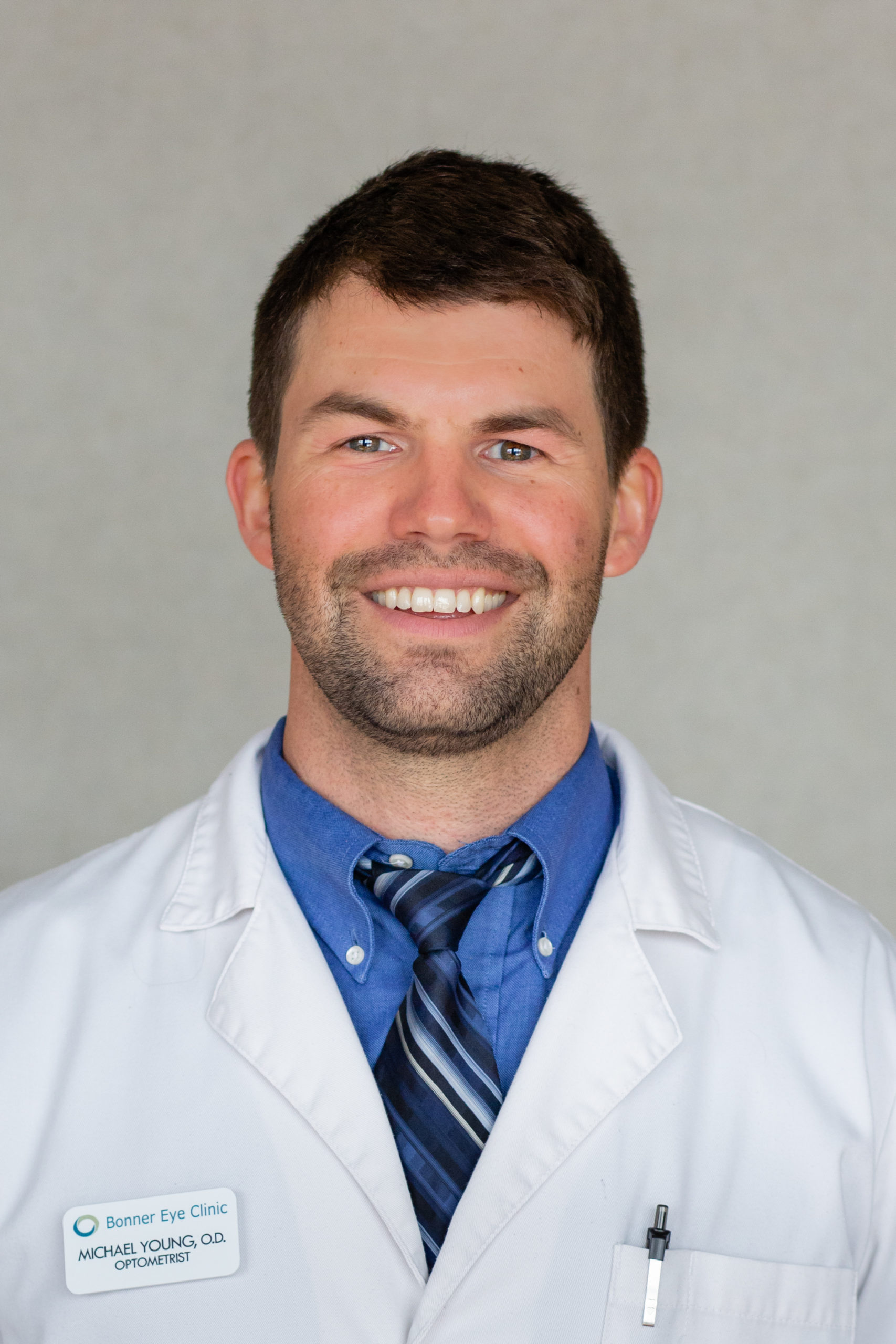 Michael Young, O.D.
Optometrist
Dr. Young is an Optometrist who joined the Bonner Eye Clinic in 2014. He serves our patients for the following eye care needs: primary care, specialty contact lenses, dry eye management, urgent care, ocular disease, and surgery management. Originally from Grand Rapids, MN, he completed his undergraduate degree in biology at St. John's University (MN) in 2006, and his Doctor of Optometry degree at Pacific University College of Optometry in Forest Grove, OR in 2011.
Dr. Young completed externships at the Pacific University clinic system in Portland, OR, the Southern Oregon White City VA, private practice in Long Beach, WA, and the Hickam Air Force Base in Honolulu, HI. Prior to joining the Bonner Eye Clinic, he has gained professional experience working in private practice clinics in Honolulu, Hawaii and Minneapolis.
In his free time, Dr. Young enjoys many different outdoor activities our region offers such as hunting and fishing, biking, XC skiing, canoeing and surfing. He also enjoys spending time with friends and family; especially while cooking and enjoying our local craft breweries.
Education
Undergraduate Degree: St. John's University
Doctor of Optometry Degree: Pacific University College of Optometry in Forest Grove, OR
Externships in Portland, OR; the Southern Oregon White City VA outpatient clinic; private practice in Long Beach, WA; and the Hickam Air Force Base in Honolulu, HI